Innovatech Gestão is technically prepared to manage investments and operations in agribusiness. With our systemic vision of demands and trends, we are able to develop innovative solutions which generate real results through excellent management.
We are dedicated to developing solutions for process management, from the design of strategic plans, operations management, investments to the capture of results with added value.

Experience
Executives with over 30 years of market experience
Multidisciplinary team
Long term contract Management
Results
Focus on control and cost reduction
Productivity optimization
Excellence in the relationship with client
Management flexibility

Innovation
Active technological prospecting
Incremental projects and transformation
Continuous improvement
Open innovation
Technology transfer
Luiz Fellipe Lima de Arcalá


Partner and Head of Management/b>

Performance and leadership in Process and Project Management through the implementation of Specialized Models and Systems. A contemporary visionary, intra-entrepreneurial manager who develops business by actually exercising business innovation, engaging and building high performance teams.

Experience in areas of Operational Development, Consulting, Biotechnology and Strategic / Tactical Planning.

Previously Corporate Operational Development PMO at Suzano Papel e Celulose.
Luiz Fellipe has an MBA in Business Management (FGV) and is a Forest Engineer graduated from UNESP.

Luiz Fellipe tem MBA em Gestão Empresarial (FGV) e é Engenheiro Florestal formado pela UNESP.
João Comério 


Founding partner

Experience and leadership in projects and management of Agribusiness operations, innovation, technology and sustainability. Leadership and execution of greenfield, brownfield and M&A projects in the agribusiness sector. Current President of the Innovation Committee of ABAG (Brazilian Agribusiness Association).

BGC Accredited counselor (Brazilian Institute of Corporate Governance). ESALQ / USP Endowment Fund (Forestry & Biomaterials Fund -FBEF) board member.

Former Forestry Vice President and Director of GlobalStrategic Planning at International Paper, Executive Director of the Forestry, Sustainability and Institutional Relations Unit at Suzano Papel e Celulose.

MBA from Columbia University, Master in Pulp and Paper Technology (USP), Forest
Engineer (UFV).
Victor Barra 
Executive Operations Manager
​
More than 15 years of experience in operations management with comercial background in multinational companies.
He has worked in companies such as Biopalma, Palmatech, Bionergia, 4l.Green and Timac Agro.​
At Innovatech Gestão he is responsible for leading operations contracts, implementing strategic planning, implementing R&D strategies, innovation, sustainability defined by the Center of Excellence, promoting cost reduction strategies, increasing production capacity and operations efficiency, developing local teams, in addition to the challenge of expanding the strategy of commercialization of management contracts.
Agronomist Engineer from UFV – Federal University of Viçosa with master in Seeds Production and Technology, Plant Disease Management from UFLA – Federal University of Lavras, with Master in Projecs Management from FGV and Agribusiness Management from ESALQ – Piracicaba.
Thais Cunha Ferreira
Executive Manager of Planning and Business
​
Professional with 19 years of experience in forest asset management, with emphasis on strategic and operational planning, feasibility studies, expansion studies and commercialization of land and wood.​
She has worked in companies such as Aracruz Celulose, Fibria Celulose, Weyerhaeuser Solutions do Brasil, IMA Florestal and Bracell BA and SP.​
At Innovatech Gestão she is responsible for Operational Excellence Center, structuring pre-operational phases of agroforestry businesses, managing processes from planning, execution, developing teams, forest intelligence, forest inventory, geotechnology, embedded technologies, innovation and operational development.
Forest Engineer with a Master's degree in Forest Economics from the Federal University of Lavras with specialization from Fundação Dom Cabral and MBA in Finance from FGV.
Leonardo Bertola de Abreu


Forest Manager

More than 30 years of experience in operational forest management, always looking for improvements through operations and people development. In his career, he directly managed the implantation of more than 300 thousand hectares of forests planted in silvicultural activities (planting and maintenance of forest areas), forest planning and inventory, management of administrative teams, commercialization of land and timber.

Previously, he was Forest Operations Manager at companies such as Suzano Papel e Celulose, Aracruz Celulose e Papel and International Paper do Brasil in several regions.

Leonardo has an MBA in Business Management (FGV), Business Management (FDC), Specialization in Occupational Safety Engineering (UFPR) and is a Forest Engineer (UFRRJ).
Luciano Gonçalves
Controllership and Administration Manager
Extensive experience in the Accounting, Tax, Costs and Budget Management areas, working on projects to elaborate product profitability, price and cost calculations and business analysis in multinational and national companies.
He previously coordinated budgetary and financial activities at Raizen Energia S.A and previously at International Paper do Brasil.
MBA in Business Management with a module at Ohio University (FGV), Specialization in Tax Law (FACAMP), degree in Law (Fundação de Ensino Octávio Bastos) and technical training in Accounting.
Jennifer Zuliani
Head of People
EExperience in the area of Human Resources and Organizational Human Development.
Previously, she was an HR business partner at WestRock Company and coordinated the people development process at Benteler Automotive.
Post MBA in People Management (FGV), Specializations in Psychodrama (ABPS) and Labor and Union Relations (WCCA), Coach by ICI and Bachelor of Business Administration (FSL).
Innovatech Group is based on the governance principles of the Brazilian Institute of Corporate Governance (IBGC). We use these references for the sustainable performance of the organization through the generation and dissemination of best practices knowledge, applying and testing concepts internally in order to bring assertive solutions to our customers.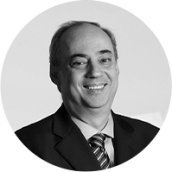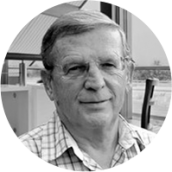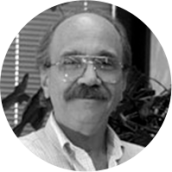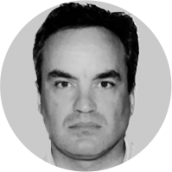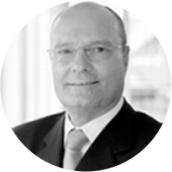 Innovatech Gestão is a company of the Innovatech Group.
Learn more about the Innovatech Group on our website,
and also get to know the other companies in the group through the links below: